Dissemination of Structural Fire Safety Engineering Knowledge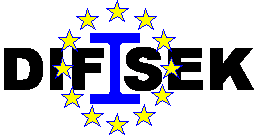 Projektbeschreibung
The title "Difisek" stands for "Dissemination of Fire Safety Engineering Knowledge". That is also the aim of this project. New fire safety concepts shall be introduced to Civil Engineers from engineering consultants, public offices or universities.
The European Standards (Eurocodes) will be affirmed as well as the "natural fire concept". The dissemination of free and comercial software dealing with fire safety engineering is also an aim of Difisek. At last the appliance of the theoretical knowledge is shown in already accomplished projects e.g. the city gate in Düsseldorf.
There are two methods used for the dissemination. First there are much contents of teaching on fire safety engineering. You can find the data in several languages. There is also a list of freeware you can download and comercial software. To get access to the data, please contact mund@stahl.uni-hannover.de.
The second method for dissemination are seminars that will take place in several countries all over Europe. Experts on fire safety engineering from universities and private agencies will refer there. The Difisek-Seminar in Germany has taken place in Berlin at 14.11.2008. For further information please write an email to mund@stahl.uni-hannover.de. We could provide you with these data.
Vertragspartner
Institut für Stahlbau, Leibniz Universität Hannover
ProfilArbed (Arcelor Mittal)
TNO Building and Construction Research
CTICM
Labein Tecnalia
Ruukki Oyj - Steel Structure Division